November Recording Sessions!
I am so glad to be back in the recording studio! I have recorded basic tracks for two more songs this week. 
Everything is coming together very nicely!
International Indigenous Music Summit 2023!!!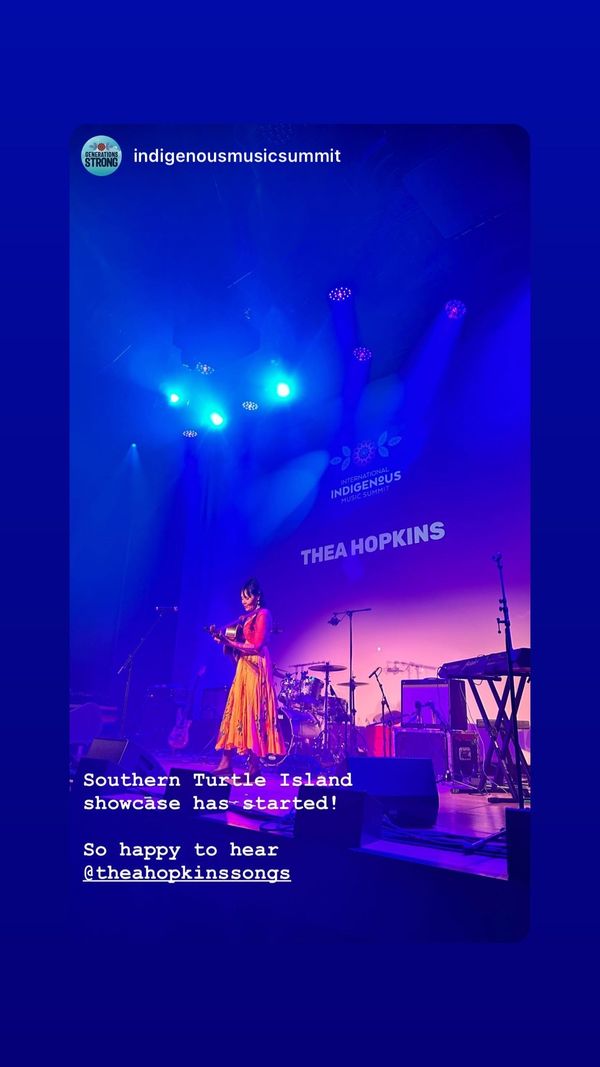 Thank You Newport Festivals Foundation!
Thank you to the Newport Festivals Foundation for their support of my new album!!!
Hope Rises II: Bold Songs From Activist Artists!
I am honored to be part of "Hope Rises: II  Bold Songs From Activist Artists"! My song, "The Ghost Of Emmett Till" is included in this compilation of songs from sixteen artists. Many thanks to Noel Paul Stookey, Liz Stookey  Sunde and everyone at Music To Life for all the work they are doing to support social justice artists. When I recorded, "The Ghost Of Emmett Till", for my 2018 album, " Love Come Down" Noel Paul Stookey very generously added his vocal harmonies and a second guitar part to the song.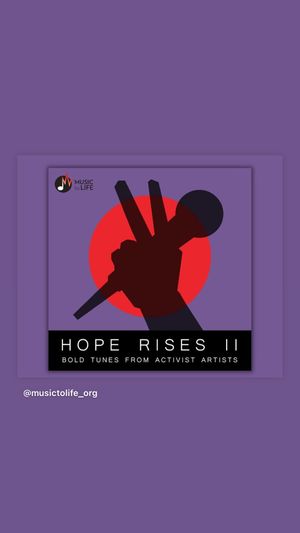 May 2022 Folk Alliance Showcases!
Here is a list of all my Folk Alliance Showcases:
GMM TEAM USA SHOWCASE ROOM 
640 WED MAY 18th 12 AM - 12:20 AM 
THURS MAY 19th 11:30 PM - 11:50 PM 
SAT MAY 20th 11:00 PM - 11:20 PM 
FRI MAY 20th 11:15 PM - 11:55 PM
MUSIC BIN SHOWCASE ROOM 633  
SAT MAY 21st 11:00 AM
LIBRARY OF CONGRESS "ARCHIVE CHALLENGE" SHOWCASE 
ROOM CENTURY C 
SAT MAY 21st 7:00 PM - 7:30 PM
 FAI 2022 OFFICIAL SHOWCASE ROANOKE ROOM  
WOMEN OF NOTE SHOWCASE ROOM 641 SAT MAY 21st 12 - 1 AM 
February Update: Shhh, Recording In Progress...
Feb 17 - In the town of Theaville
Jan 11 - Pre-production For The New EP!
Dec 5 - NYC Gig & New Songs
Sept 24 - Summer Recap, Fall Preview
July 7 - World Fellowship Center!
March 1, 2014 - Wonderful Emerson College Event
Jan 5 2014 "FOR FOLKS SAKE" THE ALBUMS OF CHOICE OF 2013
Nov 1 Next Stop Southport!
Oct 14- UK Trip/Tour Recap Part 1
Sept 5- Getting Ready For The UK Tour!
April 7 Sheffield MA Gig!
March 23 - Great Gig opening for Amy Helm!
Dec 8- Transmission Hour!
Dec 7 -American Songwriter Magazine!
Oct. 16 My First Commercial!
Mastering Is Completed - Sept 14th!
August 8- Recording,Reflecting, Perfecting
July30 - Music At Newport Folk Fest
July 17-Going Back Into The Studio Next Week!
My New Gibson Guitar! May 28th
May 4- Great Gig Opening For Ramblin' Jack!
May 1- First Place For My Song, "Chickasaw"!
March 29-Boston Globe Editor's Pick!
March 20- Do Your Best For Rock 'n Roll
March 6 More Recording & News!
Feb 24 - More Q Recording!
Feb 19 -More Recording Coming Up This Week!
Feb 9 - More Recording At Q Division!
Feb 2- Homegrown Showcase, 92.5 the River
Jan 27th Recording Session!