Featured In The NACF May Newsletter
I am so honored to be featured in the Native Arts and Cultures Foundation May newsletter. NACF has been such an important part of my life since 2016, when I was selected as an NACF fellow. Their support enabled me to complete my album, "Love Come Down", which was nominated for an Indigenous Music Award in the folk category in 2019! NACF is a fantastic organization supporting Native artists!
Here is  a link to the article:  
NACF National Artist Fellow Wins Great American Song Contest - Native Arts and Cultures Foundation
Grand Prize Winner Of The Great American Song Contest!
This winter is being spent continuing to write new music. The next step is deciding which songs to record... to be continued!
I am happy to announce my music is a Cashbox Radio Indie Week Pick! You can listen to all the Indie Week Picks on Cashbox Radio on Wed, Dec 9th, 9 AM - 11 AM, Thurs Dec 10th, 5 PM and Fri Dec 11th 9 Am - 11 AM. www.cashbox.ca
Many thanks to Indie Week, www.indieweek.com and Cashbox Radio, www.cashbox.ca  for all their support of indie artists!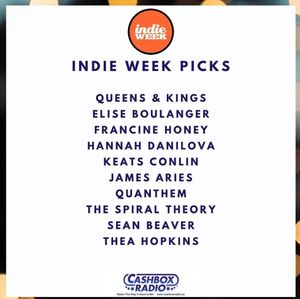 February Update: Shhh, Recording In Progress...
Feb 17 - In the town of Theaville
Jan 11 - Pre-production For The New EP!
Dec 5 - NYC Gig & New Songs
Sept 24 - Summer Recap, Fall Preview
July 7 - World Fellowship Center!
March 1, 2014 - Wonderful Emerson College Event
Jan 5 2014 "FOR FOLKS SAKE" THE ALBUMS OF CHOICE OF 2013
Nov 1 Next Stop Southport!
Oct 14- UK Trip/Tour Recap Part 1
Sept 5- Getting Ready For The UK Tour!
April 7 Sheffield MA Gig!
March 23 - Great Gig opening for Amy Helm!
Dec 8- Transmission Hour!
Dec 7 -American Songwriter Magazine!
Oct. 16 My First Commercial!
Mastering Is Completed - Sept 14th!
August 8- Recording,Reflecting, Perfecting
July30 - Music At Newport Folk Fest
July 17-Going Back Into The Studio Next Week!
My New Gibson Guitar! May 28th
May 4- Great Gig Opening For Ramblin' Jack!
May 1- First Place For My Song, "Chickasaw"!
March 29-Boston Globe Editor's Pick!
March 20- Do Your Best For Rock 'n Roll
March 6 More Recording & News!
Feb 24 - More Q Recording!
Feb 19 -More Recording Coming Up This Week!
Feb 9 - More Recording At Q Division!
Feb 2- Homegrown Showcase, 92.5 the River
Jan 27th Recording Session!